How I got decent leads from Google Adwords for our Video Agency
I've since paused my Adwords campaign because the CPC is too high (going to wait until I set aside time to optimize my quality score to turn it back on) but last year about a third of our closed projects came in from Google Adwords.
Here's a few pictures: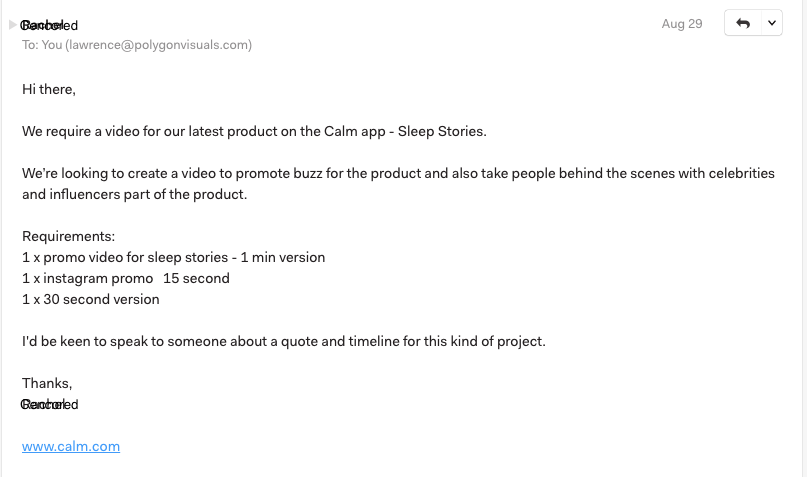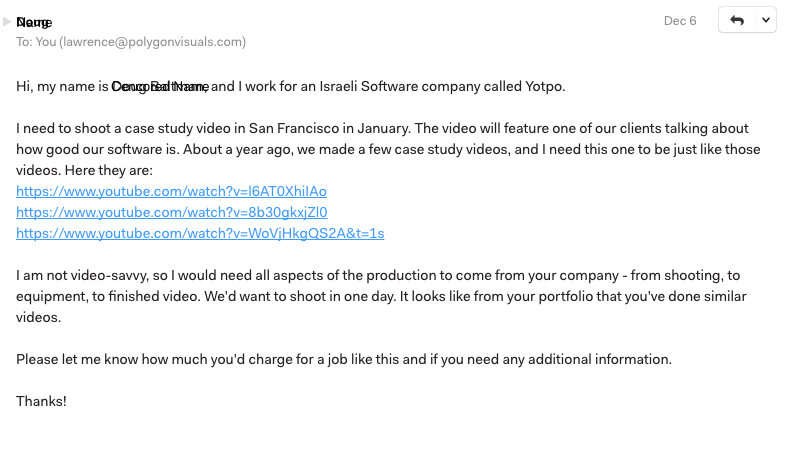 Quick note about why I'm writing this blog post: This blog is mostly about me doing stuff and sharing the results; for those of you who already know Adwords you can pretty much skip this post, but for many it could be a fun tactic to try out.
My motivation to try Adwords came from understanding that one of the keys to business success is to reach out to someone who is more successful than you, ask them what is working for them, and try the tactics they give you.
Two years ago I sent an email to Ryan Spanger, who runs a video agency in Australia called Dream Engine and asked him for advice, one of the tactics he recommended was Adwords.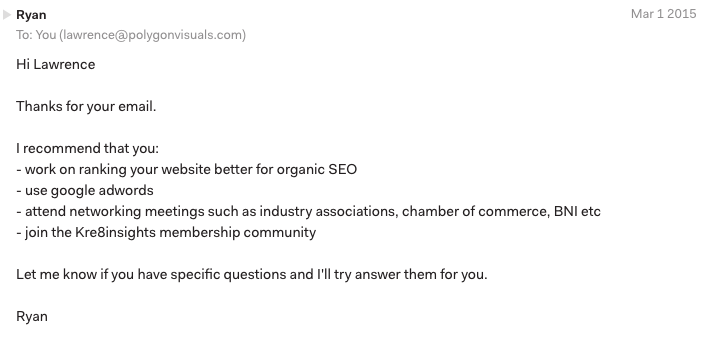 Notice the brevity of his email.
Shortly after, I somehow stumbled onto Local Client Takeover, which I recommend checking out. They have really good free tutorials on SEO and PPC. I followed the seven-part tutorial by Jan Schroder, and basically slapped it together following his directions without really understanding Adwords. I just dumped all the keywords I thought people would search for into one campaign, and wrote very basic copy.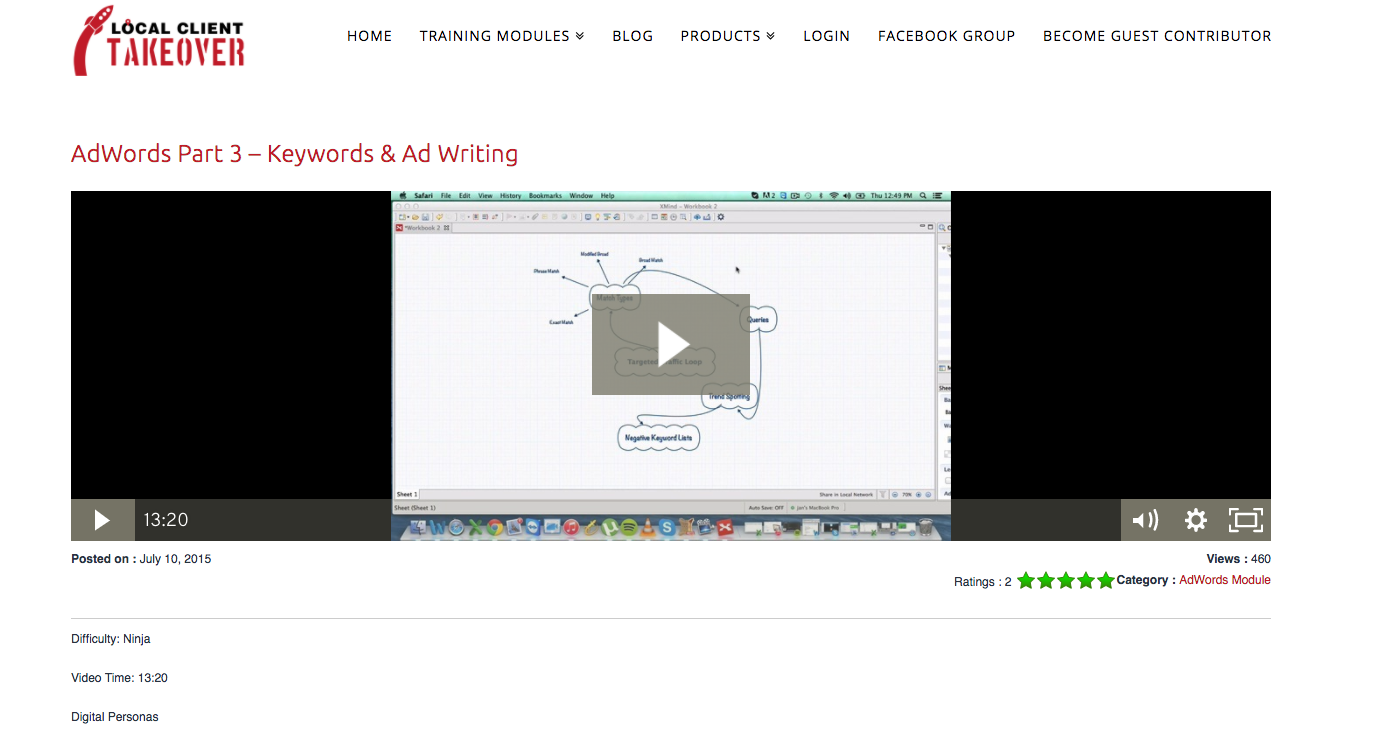 A big lesson I learned early on is the importance of setting negative keywords. Not knowing about negative keywords is the reason I think many people who try Adwords for the first time fail and get mad thinking Google trying to suck their pockets dry.
What you do is you click on the search terms tab to see what searches your potential audience is making, and add all of the search terms that don't make sense into your negative keywords.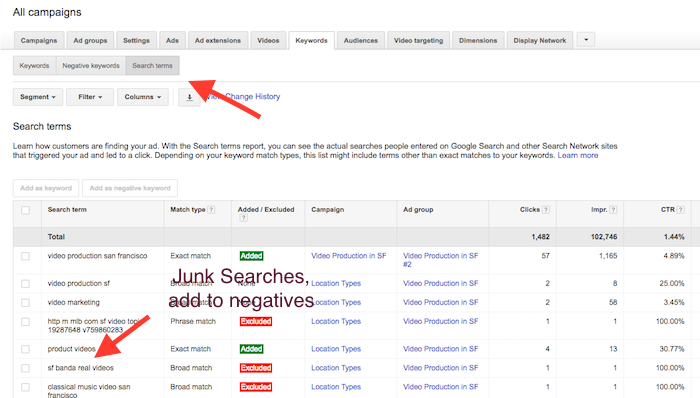 All in all Google Adwords is worth it but its expensive. When I first implemented it two years ago it was $5 a click, now its about $8-$15 at least for keywords like "San Francisco Video Production".
If you provide a niche service that has little competition (or if the competition is likely to be unsophisticated at marketing) I would definitely recommend trying Adwords, for example I feel like a florist would do really well running Adwords. If you're thinking about trying Adwords for the first time I recommend setting aside $800 bucks and following the guides in Local Client Takeover. Once you get it working and you see some progress, one of my friends Guillaume wrote an in-depth knowledge base on Adwords, and I would follow that to optimize.
Lastly, reading and understanding Adwords is kind of arduous if you're just getting started I'd recommend taking a look at different blog posts for different perspectives. I recommend this post by Patrick Mckenzie since he's very good at writing about technical things and making them understandable.
Also, thought it would be worth mentioning I've run Facebook, Yelp and LinkedIn ads, they haven't worked for me at all.